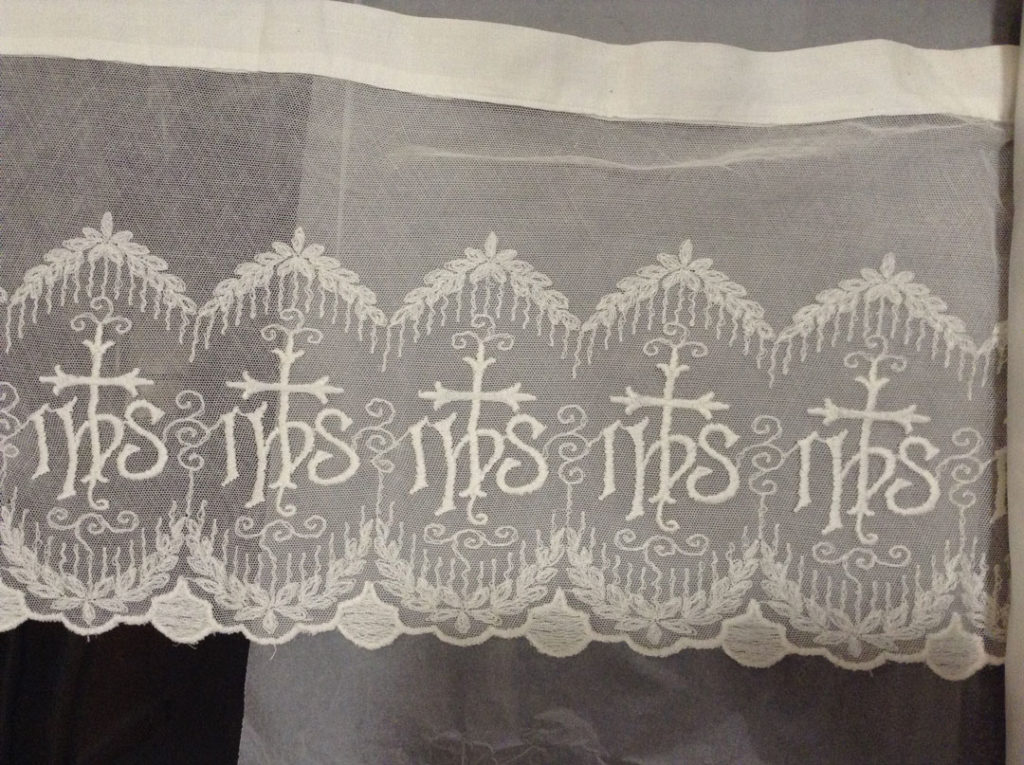 OBJECT: 2001.0612 – Altar Fringe.
DESCRIPTION: White Altar Fringe.
PATTERN: Floral Leaves and IHS in a repeated pattern.
STITCHES AND TECHNIQUES: Tambour and satin stitch embroidery.
FIBRE: Cotton net with cotton tape top.
SIZE: 27cm x 202 cm.
CIRCA: ?.
COMMENTS: Minor damage. One repair.
GIFT OF: Not known.
STORED: Archival Box A.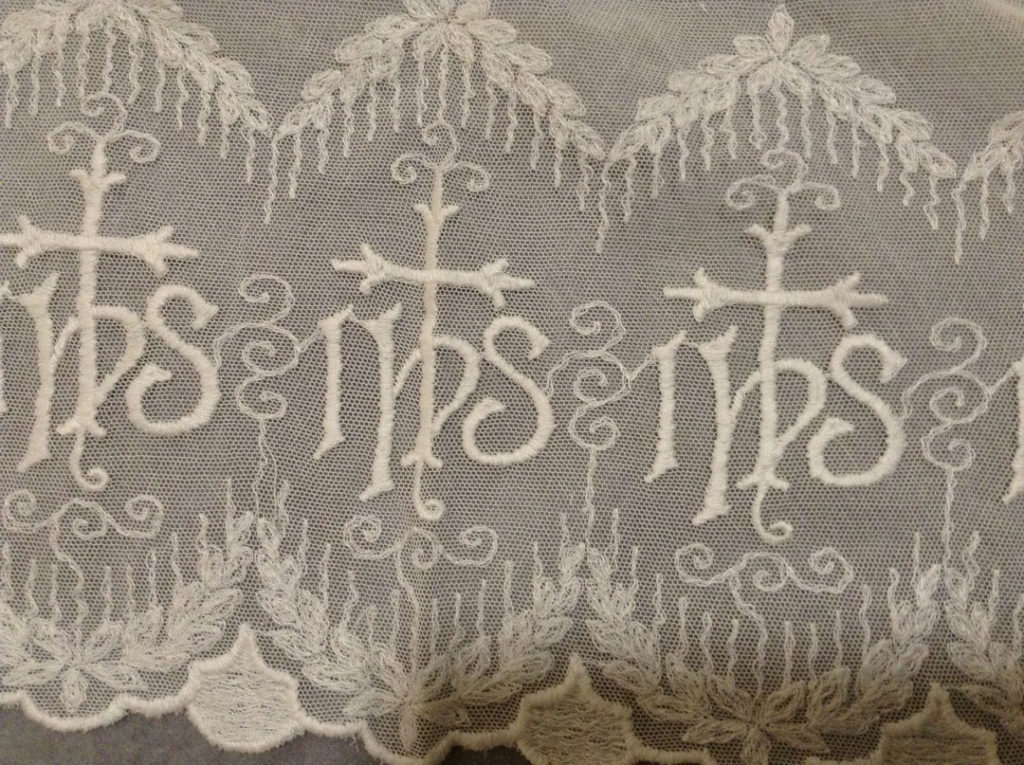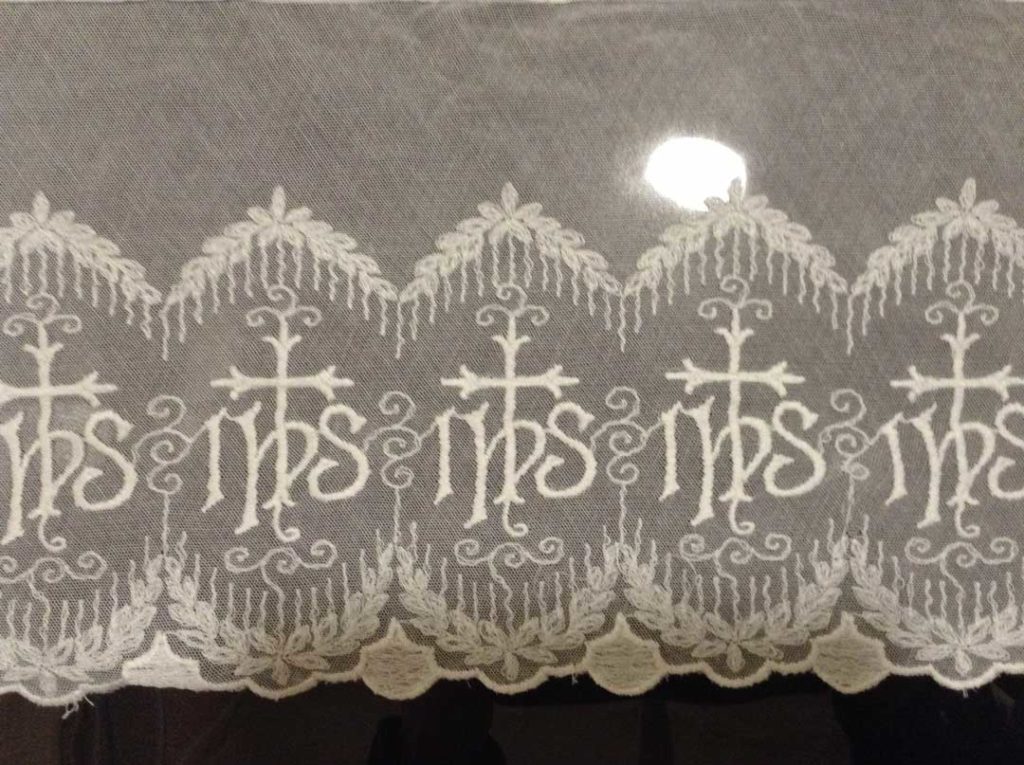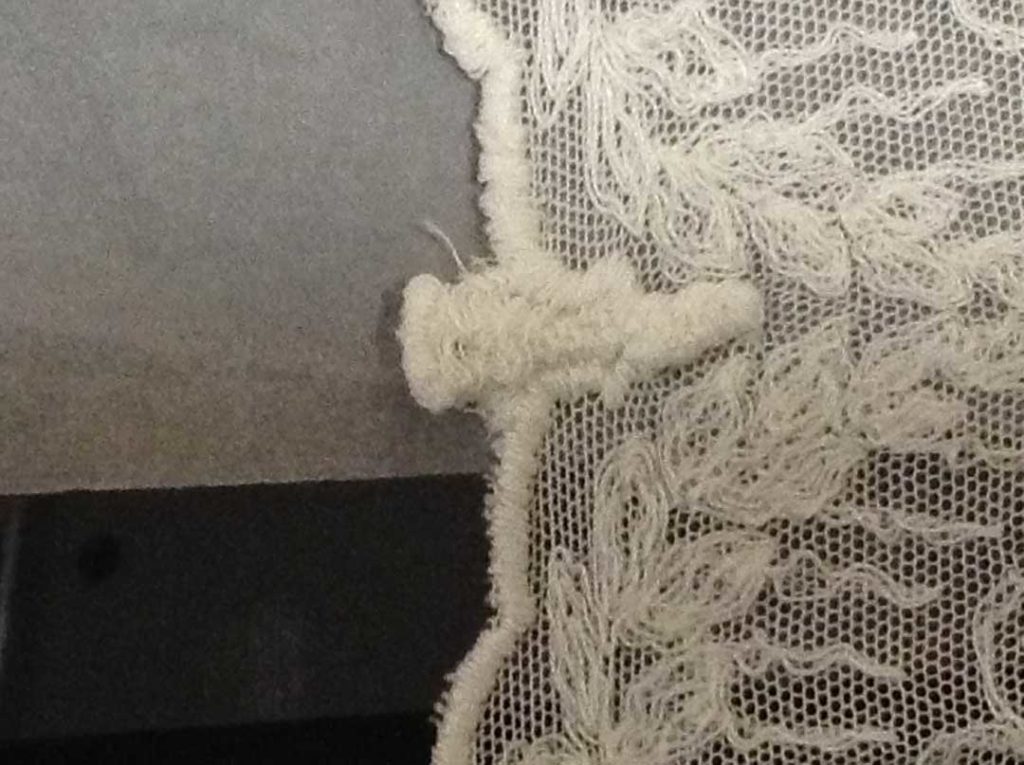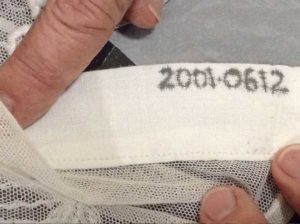 REPACKED 22nd November 2018: http://limericklace.ie/?p=1469
LIMERICK MUSEUM CATALOGUE LINK: http://museum.limerick.ie/index.php/Detail/Object/Show/object_id/51503