Small Altar Cloth with Fall
OBJECT: Awaiting ID – Small Altar Cloth with Fall.
DESCRIPTION: Small cotton altar cloth with three sides of Limerick Lace.
PATTERN: Tambour with filling stitches on diamond net with pearl edging.
Motifs: Chalice; I.H.S; Celtic Cross; Scared Heart with a cross at top; Bunches of Grapes; Flowers and Leaves. The net is diamond net.
STITCHES AND TECHNIQUES: Scalloped edge with pearl edging. Tambour with some filling stitches.
FIBRE: Cotton cloth with drop of silk diamond net.
SIZE: Cloth: 109 cm x 52½ cm. Lace fall: (52½ +109 + 52½) cm x 55 cm.
COMMENTS: A few small holes in the net. Both edges have been cut to accommodate three sides of the top cotton cloth.
GIFT OF: Not known.
STORED: Rolled. Shelf.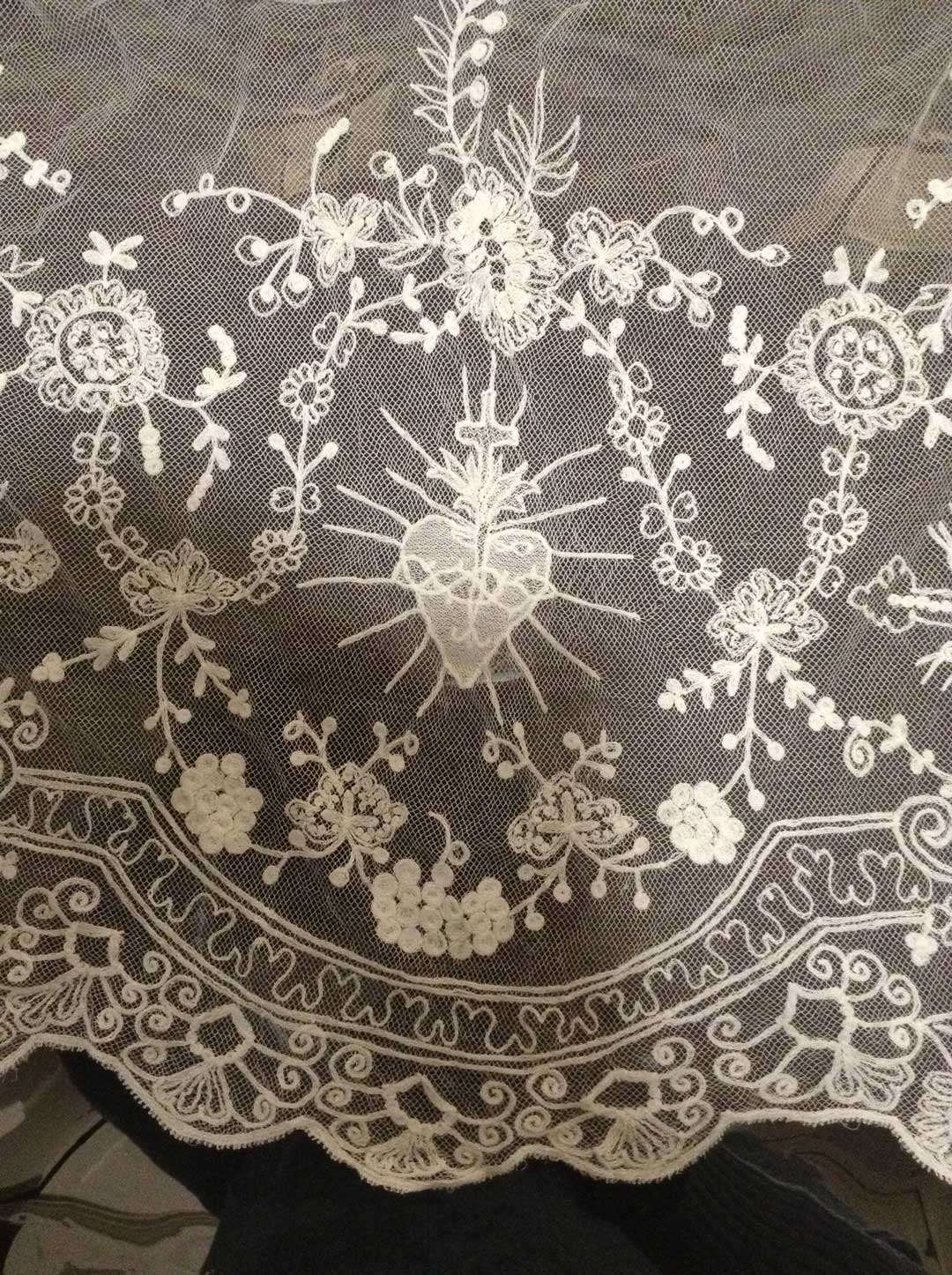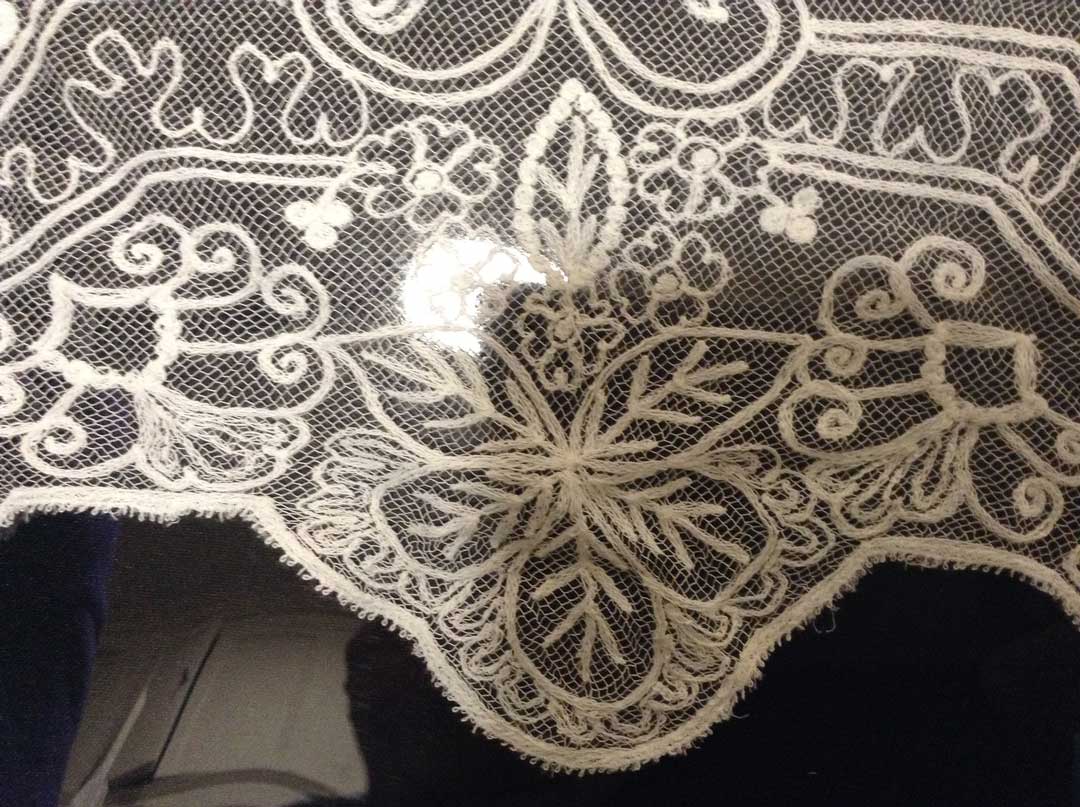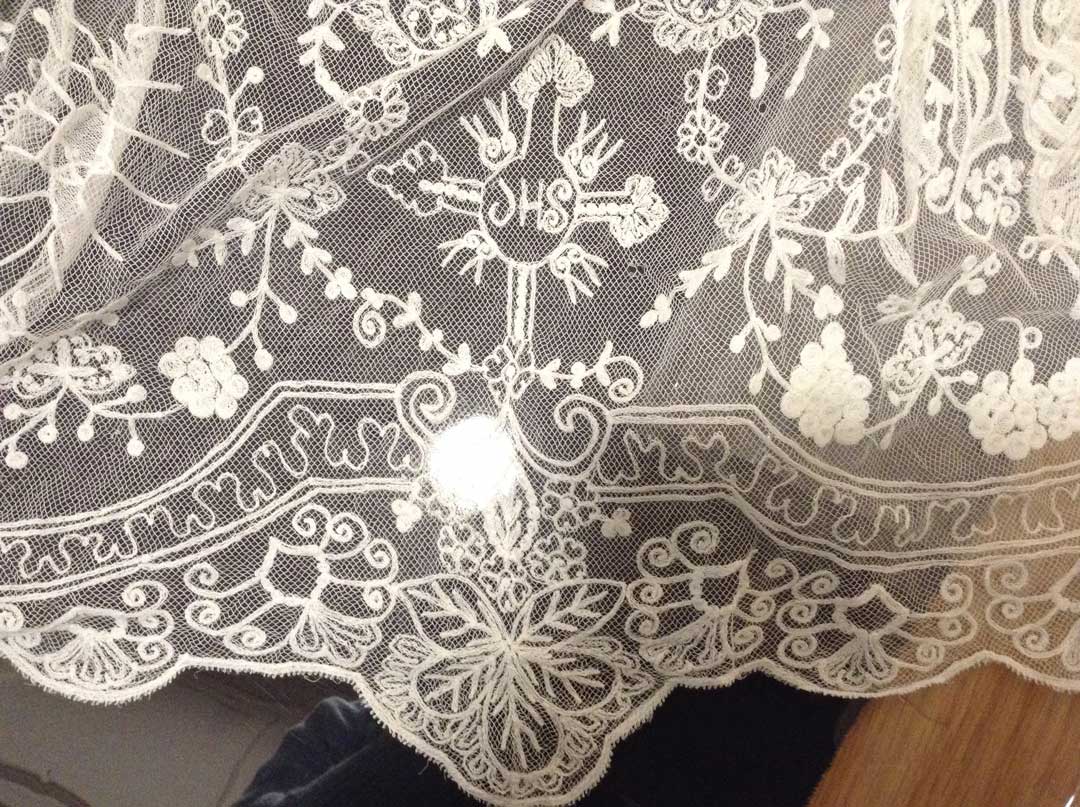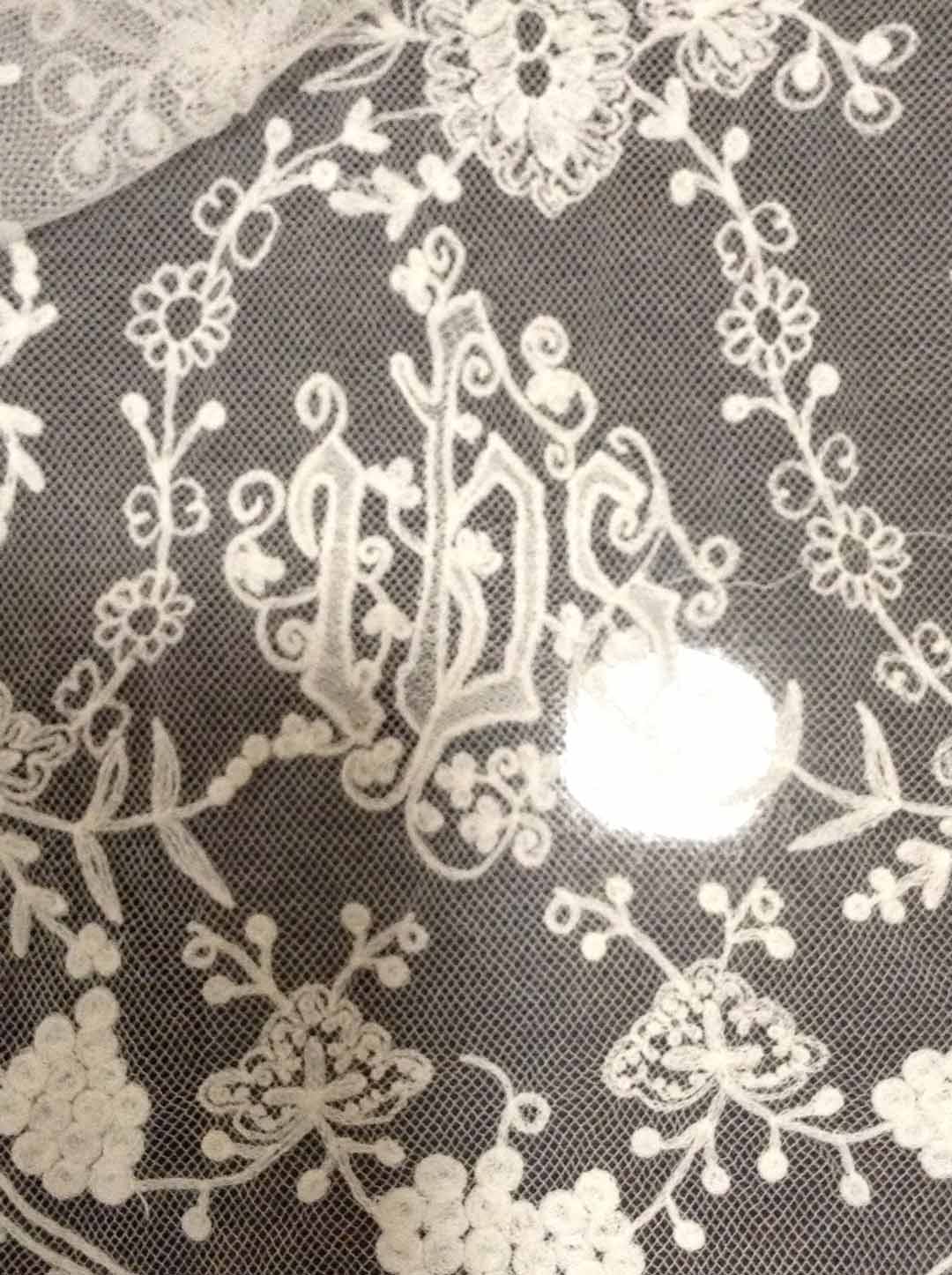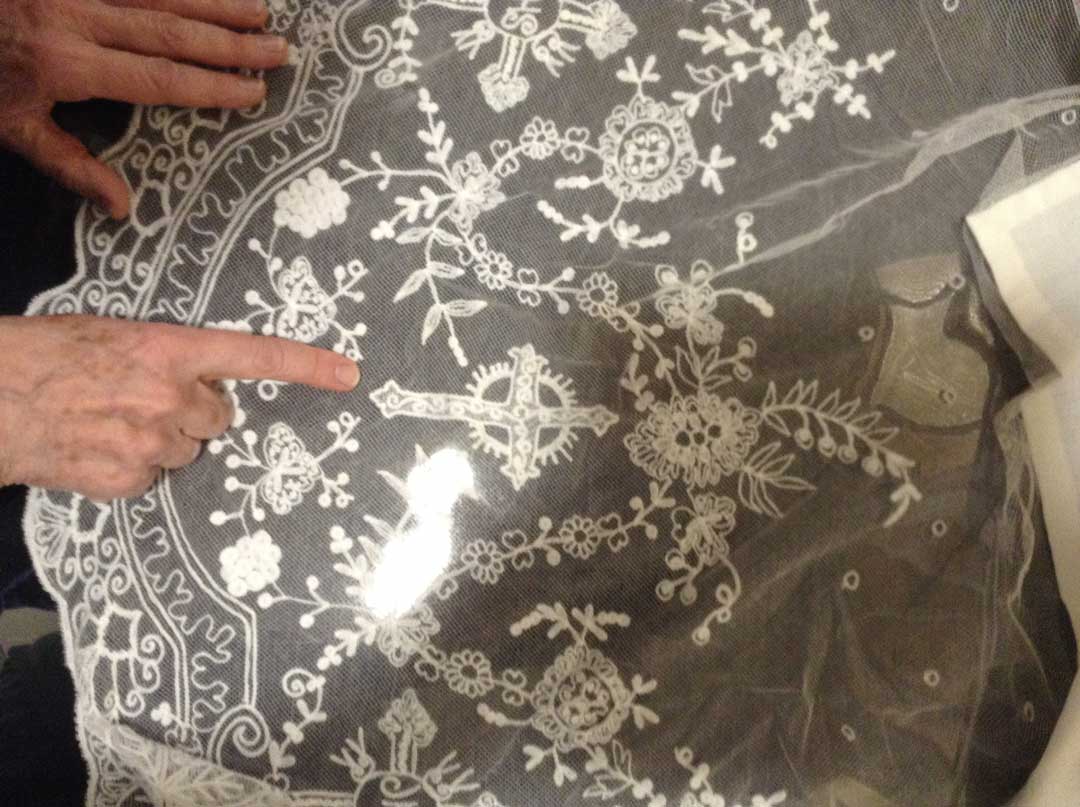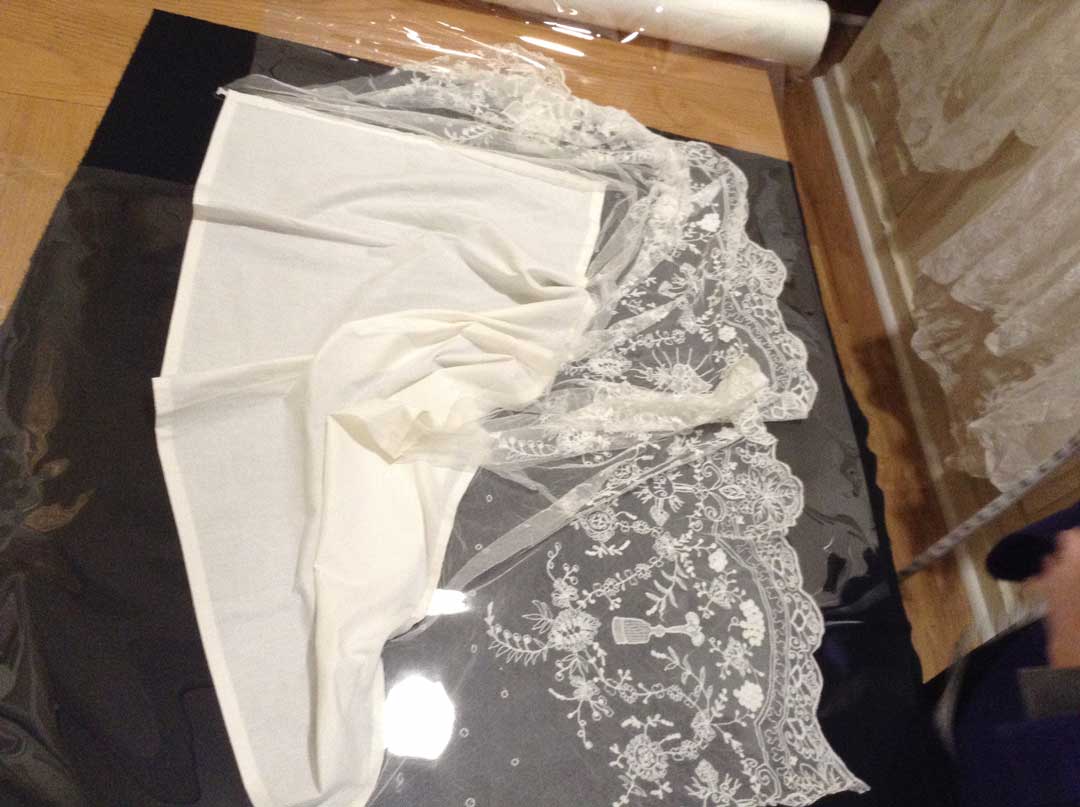 REPACKED 17th January 2019: http://limericklace.ie/?p=1792
LIMERICK MUSEUM CATALOGUE LINK: Awaiting ID