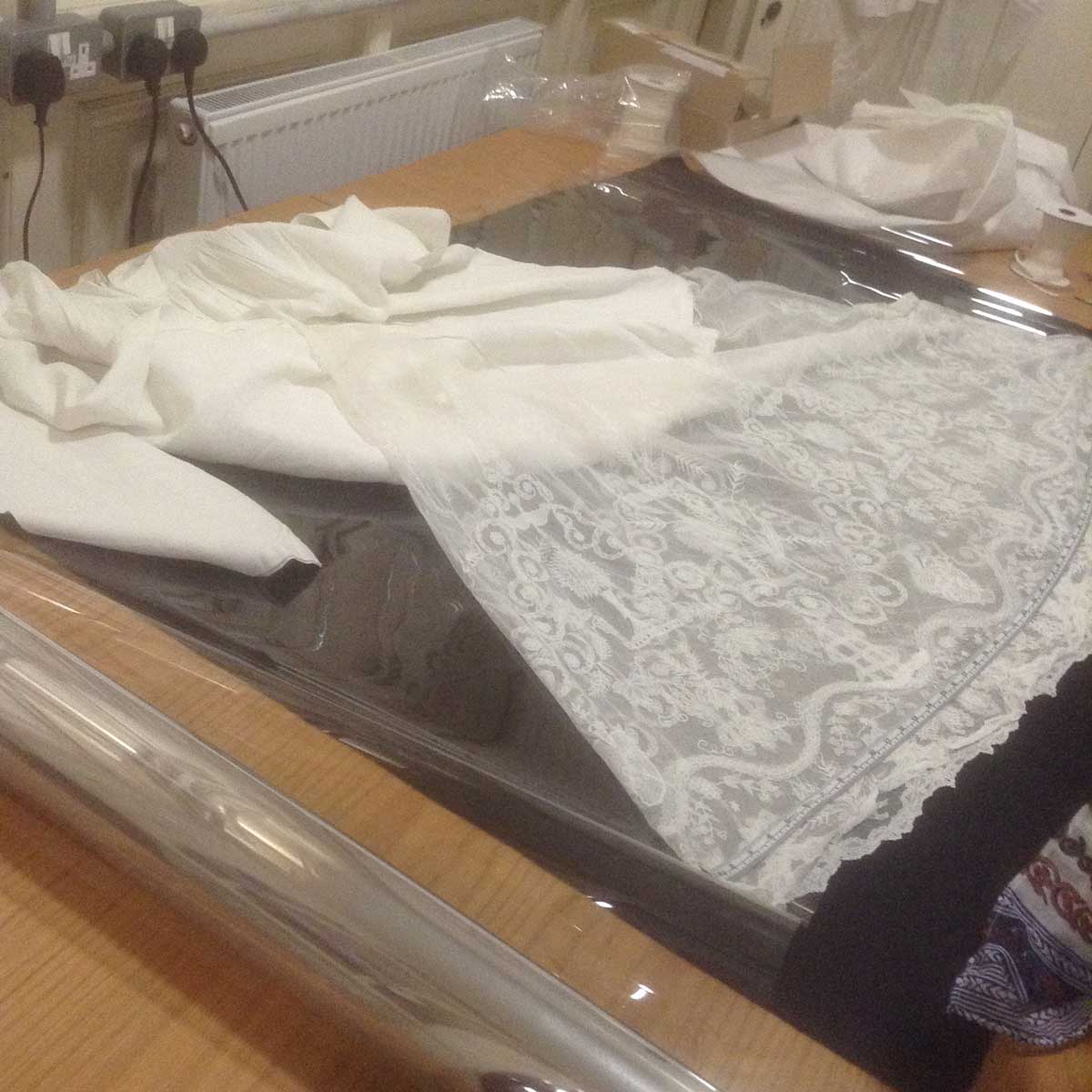 Alb St. Mary's (2001.0625)
OBJECT: 2001.0625 – Alb St.Mary's
DESCRIPTION: Top made in Belfast Alter linen. Drop made in cotton net using cotton thread.
PATTERN: Vine leaves and grapes; Monstrance; Sprig of wheat; Sacred Heart; Scroll of leaves. Beautifully done with floral centre.
STITCHES AND TECHNIQUES: Limerick Lace, Black Tambour, Filled with needlerun, Scalloped edging.
FIBRE: Diamond net. Cotton net with cotton thread. The outline appears to be worked with four single threads. Top made in Belfast Alter Linen.
SIZE: 80 cm deep x 146 cm around x 292 circular.
COMMENTS: Very beautiful. Several holes in net. The seam is designed to blend in with the pattern.
GIFT OF: St. Mary's Parish.
STORED: Archival Box D.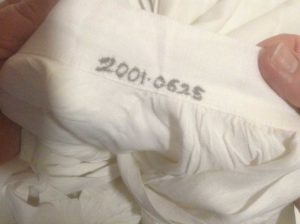 REPACKED 14th February 2019: http://limericklace.ie/?p=1772
LIMERICK MUSEUM CATALOGUE LINK: http://museum.limerick.ie/index.php/Detail/Object/Show/object_id/51529