OBJECT: 1989.0114 – Bonnet Veil.
DESCRIPTION: Black Bonnet Veil – Tambour Limerick Lace.
PATTERN: Floral & leaf design.
STITCHES AND TECHNIQUES: Limerick Lace; Black Tambour; Filled with needlerun; Scalloped edging.
FIBRE: Black cotton on black net.
SIZE: 80 cm x 104 cm.
COMMENTS: Slight damage. Shop label attached by thread. Price 15/6.
DATE: 1880 – 1915
GIFT OF: Not known.
STORED: Shelf.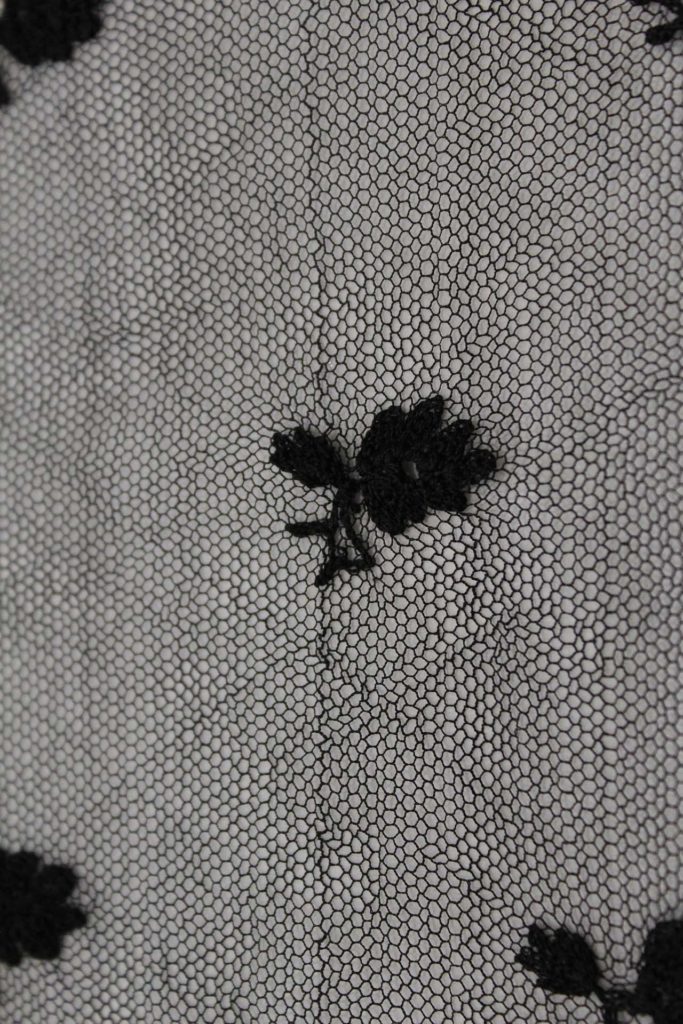 REPACKED 3rd May 2018: http://limericklace.ie/?p=911
LIMERICK MUSEUM CATALOGUE LINK: http://museum.limerick.ie/index.php/Detail/Object/Show/object_id/9282