OBJECT: 2011.0002 – Altar Fall.
DESRIPTION: Limerick tambour altar fall.
PATTERN: Centre: Heart topped by cross in oval casket. Four IHS symbols. Floral and leaf pattern. At end diamonds filled with needlerun stitches.
STITCHES AND TECHNIQUES: Tambour.
FIBRE: Cotton diamond net worked with diamond thread.
SIZE: Depth: 39cm. Length: (Tape) 242cm. Lace 386cm
CIRCA: 1930 – 1950
COMMENTS: Small number of holes, mostly near top of lace.
GIFT OF: Not known.
STORED: Archival Box C.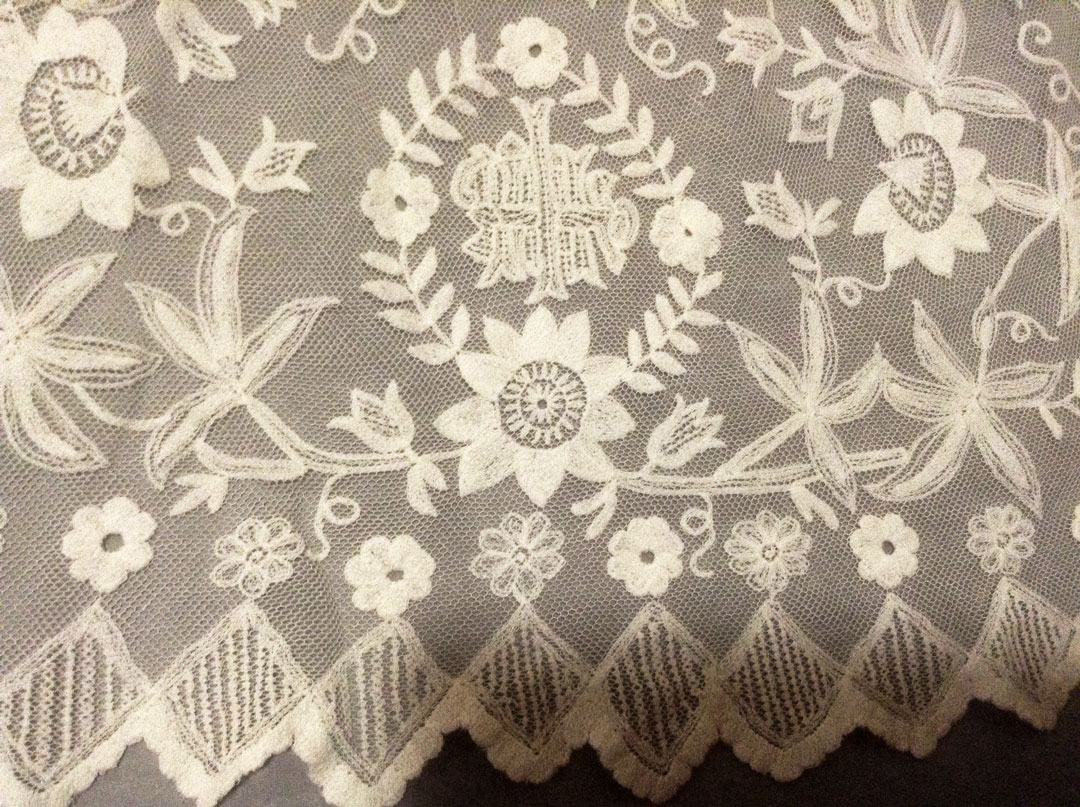 REPACKED 18th October 2018: http://limericklace.ie/?p=1198
LIMERICK MUSEUM CATALOGUE LINK: http://museum.limerick.ie/index.php/Detail/Object/Show/object_id/56203